CA3058 Latex Space Crew Suit Mod.2 Unisex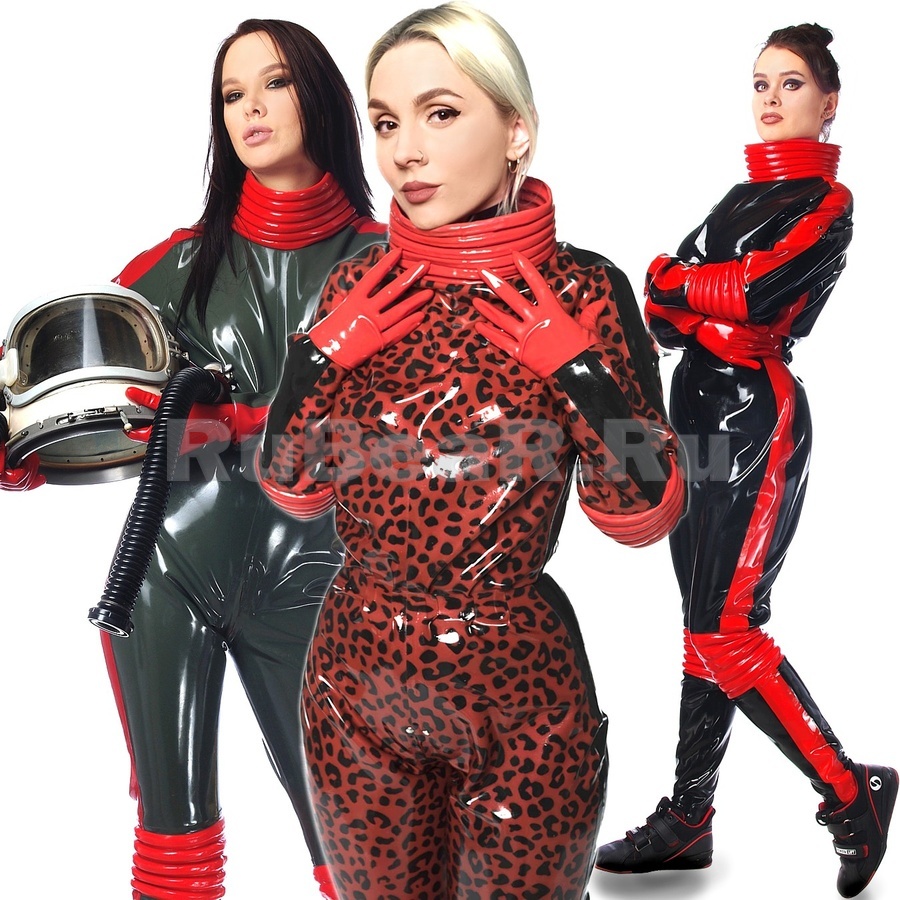 Latex Cosplay Space Crew Suit mod.2 with gloves and feet unisex

The catsuit is glued from sheet (glossy or textured) latex of our own production (RuBeaR) with a thickness of 0.7 mm.

Basic price for the product in the follow configuration:
- back two-way shoulders zipper;
- glued gloves and socks.

The collar, knees and elbows of the spacesuit are made in the form of latex corrugations. Color of corrugations can be selected in the option to select an additional color of the product (from three options: red, black and yellow).
On the collar, under the corrugation there is a stand-up collar, the standard size for our overalls.
On the back of the suit there is an lettering "CCCP". At the discretion of the client, we can perform another lettering, as well as glue the patches in front and (or) on the sleeves. This option is discussed separately and can increase the price of the product, and you will also need to send us a sketch of lettering and patches in the form of full-size pictures.

Helmet shown in some pictures, is NOT included.

Read more about Latex care...


Some Helpful Information:
Sizes Chart
Custom Female Sizes Measuring
Custom Male Sizes Measuring
Latex Color chart
Textured Latex Patterns
See full Range of Clothing Options
Don't forget to use latex polish!
Please note:
SPECIAL PROPOSAL. UP TO 50% DISCOUNTS
Product Code:

CA3058

Availability:

In Stock
Tags: Latex Spacesuit