XA0245 Latex corset on the boutique high glued LEO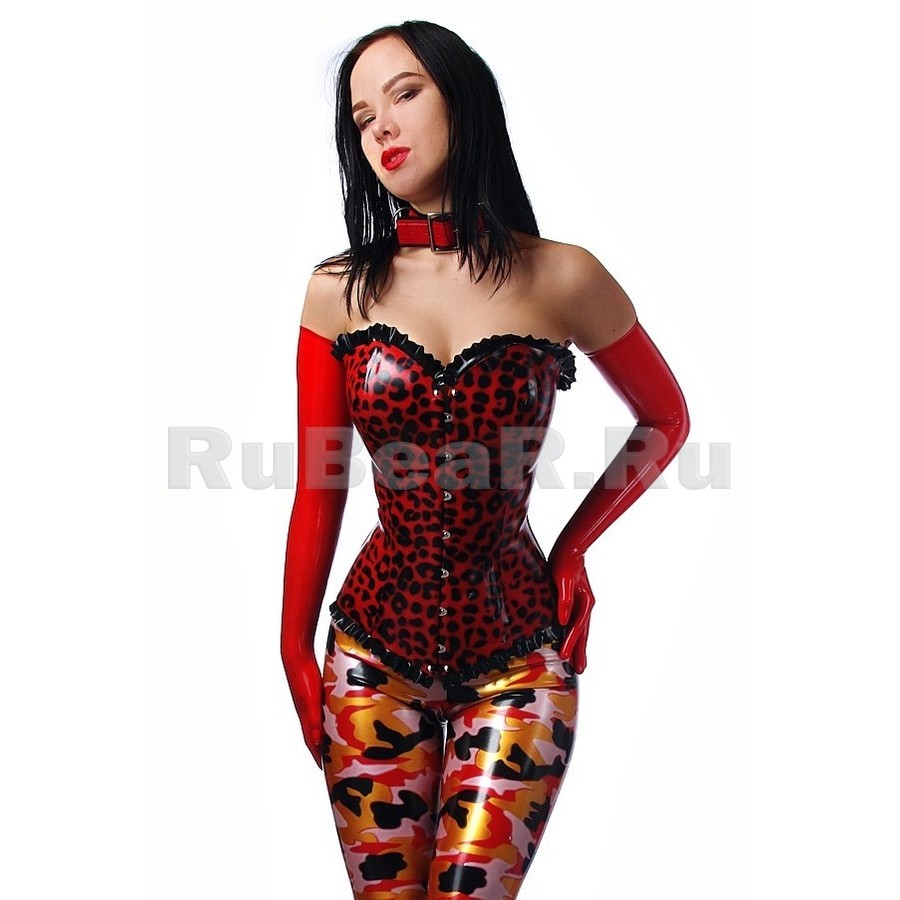 High latex corset, glued from textured latex with a thickness of 1.5 ± 0.3 mm, on the clasps and spiral bones with lacing at the back.
The base price is for a Chinese-made clasps. We must warn you that Chinese clasps are cheaper, but, unfortunately, they are not highly reliable and can break. You can choose a more expensive and reliable Wissner clasps, made in Germany.

The main photo shows the product in the color combination: Leo Red (277) + Black (001).

For the strength of the corset structure, we put rivets at the ends of the clasps and zippers of all corsets.
If there are no such rivets in any photo, it is only because the photo is slightly outdated.

All corsets of our production have fastening points for VA0401 suspenders, which you can order together with the corset using the corresponding option.


Don't forget to use latex polish!