Latex Clothing Repair Kit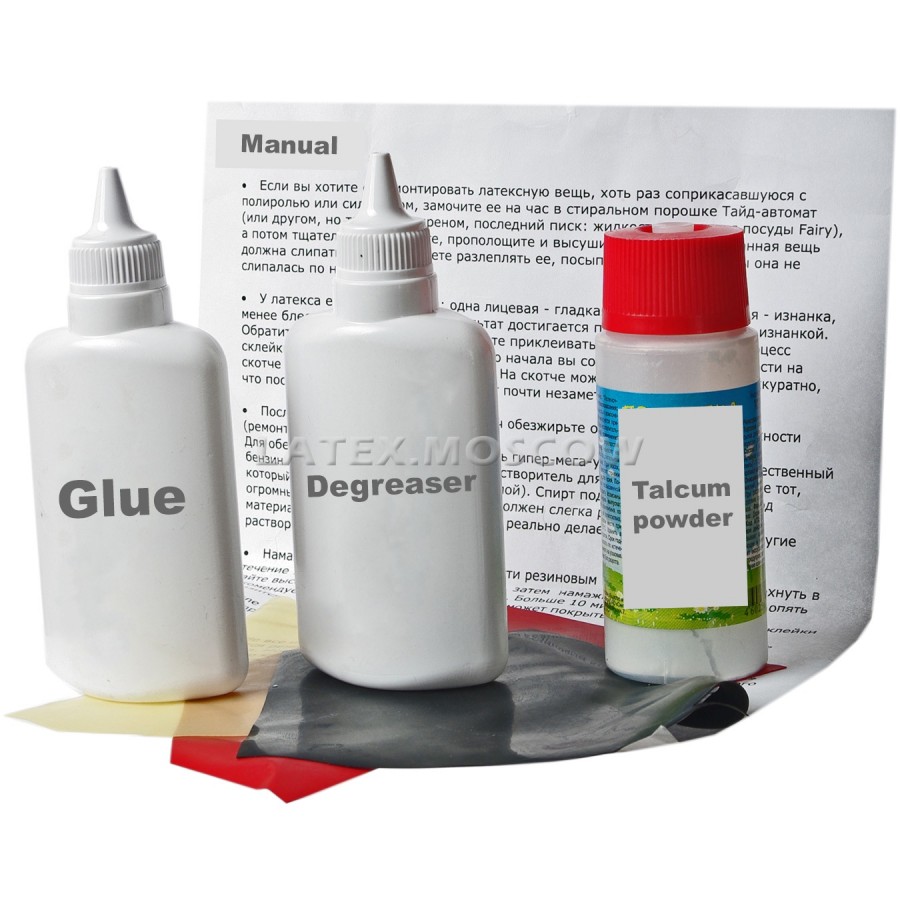 Repair kit for latex clothing.
Included: Adhesive (90 mL) with a brush cleaner surface (solvent) (250 mL), talc or a substitute for latex gluing instruction and small pieces of material for patches of black, red and transparent colors 0,33 mm thick and 1 color of your choice for a specific product is repairable.

You can write us to the exact size required for the repair of a piece of latex (within reason of course :-) and we will add it to the Repair Kit as an extra.

More information about latex repair can be read HERE.