CA0019 Latex Catsuit womens MERMAID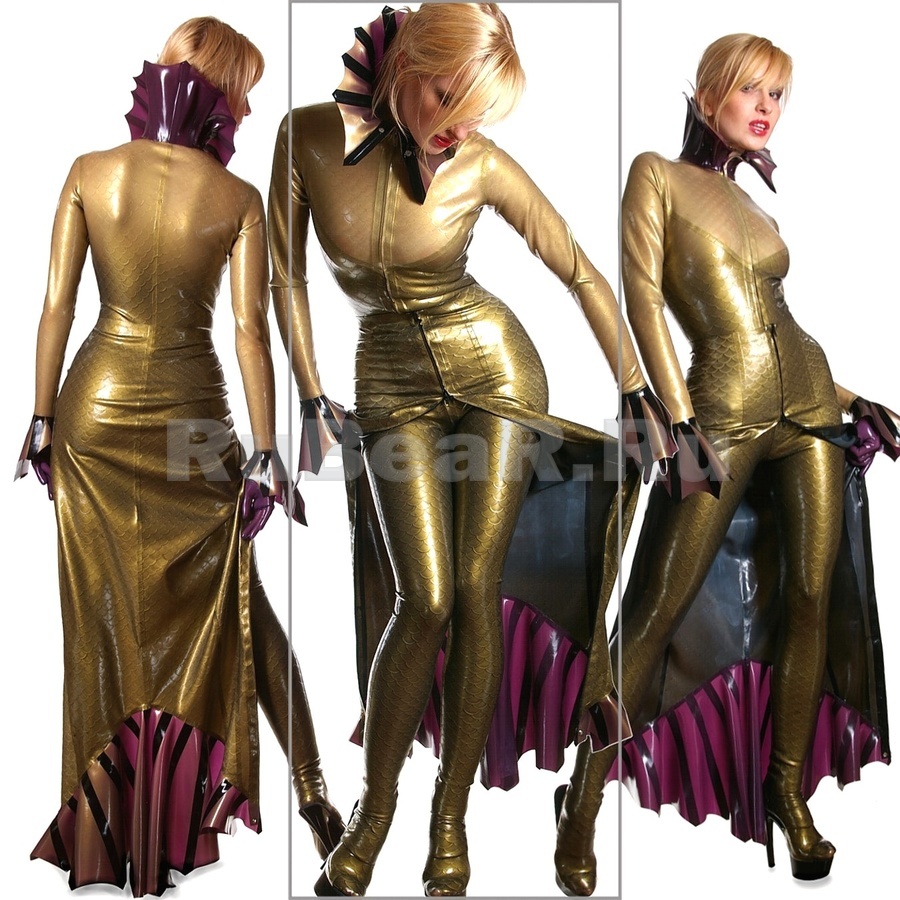 Latex Catsuit womens MERMAID.

It is made of sheet latex.

Basic price for the product in the follow configuration:
- Glued socks;
- 3-way front full zipper;
- Our own Textured Latex, 0.4-0.6 mm thick.

For this costume, we specially produce scaly latex with a smooth transition from Scales Gold (Gold Scale) to Scales Gold Semitrans (Scales golden translucent) and from Scales Silver (Silver Scales) to Scales Smoky (Smokey Scales), so the choice of color solutions is limited to two options.

The skirt is not included in the base price, and if it interests you along with the costume, you will need to add it through the appropriate option.

There is a possibility to edit the suit to your taste by selecting the appropriate options.


Some Helpful Information:
Sizes Chart
Custom Female Sizes Measuring
Custom Male Sizes Measuring
See full Range of Clothing Options
Don't forget to use latex polish!
Please note:
SPECIAL PROPOSAL. UP TO 50% DISCOUNTS