CA0007 Latex Catsuit BOOBS with implants unisex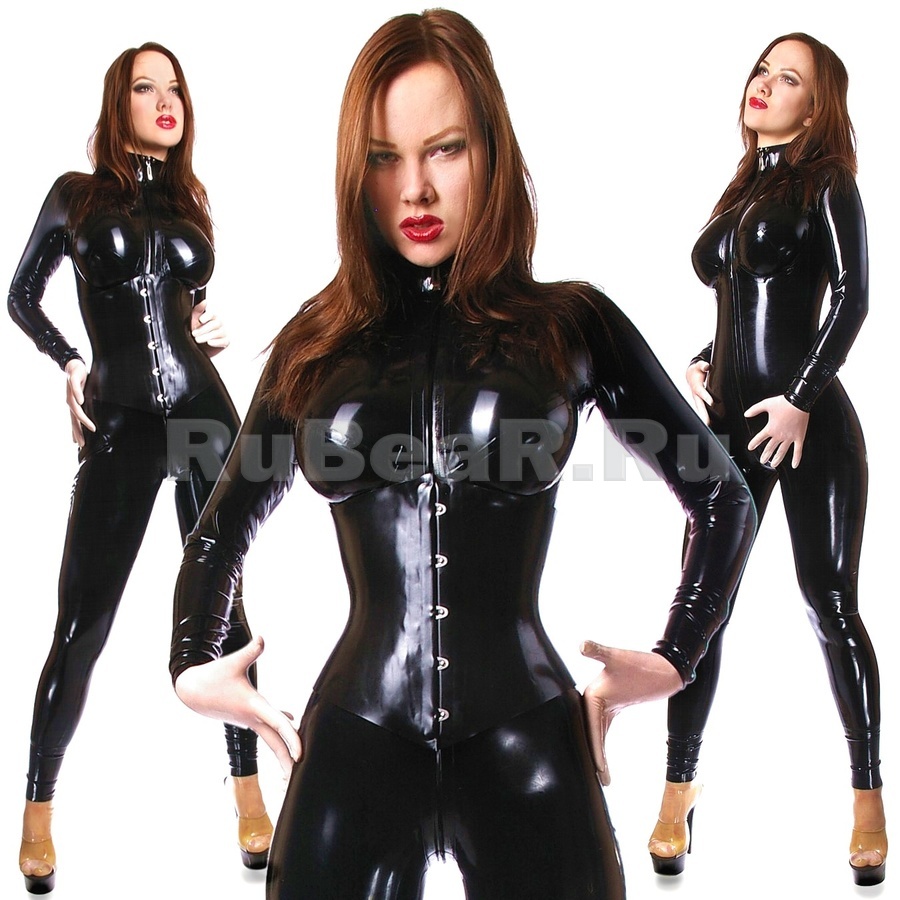 Latex catsuit with silicone boobs.
The chest is made with internal pockets in which silicone implants are inserted. Implants are available in three sizes to choose from.
The base price is for the catsuit in the minimum configuration of a latex type Supatex, thickness of 0.33 mm.
This catsuit from textured latex will cost you cheaper.
Zipper is in front or behind; 3 full-lock through the crotch, or a short 1-lock to the waist. You can make a Catsuit with zippers on the shoulders and in the crotch, or only on shoulders, or without zipper (with neck entrance).

WE DO NOT RECOMMEND THE FULL rear zip - Catsuit uncomfortable in such a configuration.
Why?
Try to take a tape measure or tailor centimeter and measure at the length of the line running from the navel to the groin and through the cervical vertebra. Do it in a standing position and in position leaning forward. You will find that this line is a person standing directly on the 7-8 cm shorter than a man bending down. So, in Catsuit made in tight with zip behind you can neither sit nor bend, because the zipper in contrast to the rubber does not stretch. This practice is checked. There is another argument against small zipper at the back: you will not be able to button on a suit without assistance.
We recommended to choose the zipper in the front, or rear short zipper from the waist up.

The picture presented Catsuit Black color, full-zip front with E-cup silicone implants.
Corset, gloves and socks are not included.



Don't forget to use latex polish!
Please note:
SPECIAL PROPOSAL. UP TO 50% DISCOUNTS