XL0241 Latex Corset with clasp bussy high seamless two-color HIGHGOFF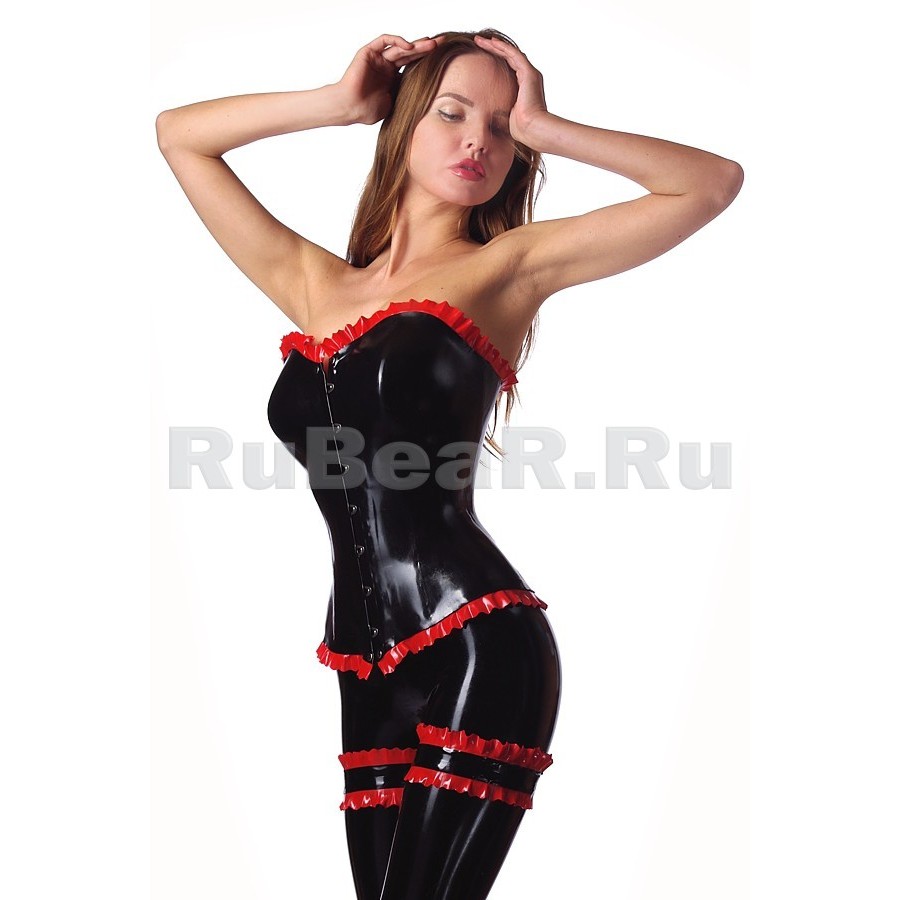 Fully-boned tight-lacing latex corset HIGH with contrasting ruffles.
Corset with back lacing adjustment and front busk closure.
Latex thickness 1-2 mm.
In addition to the corset, you can order a set of easily removable Garters for stockings VA0401.

When choosing a corset size, you need to attention to the fact that the larger waist circumference, the greater the value you can to drag away. Besides corset smaller than the size you need, you can not tighten the laces to the end, and it is fine, while the corset larger than necessary, you will not work in any way.
Don't forget to use latex polish!